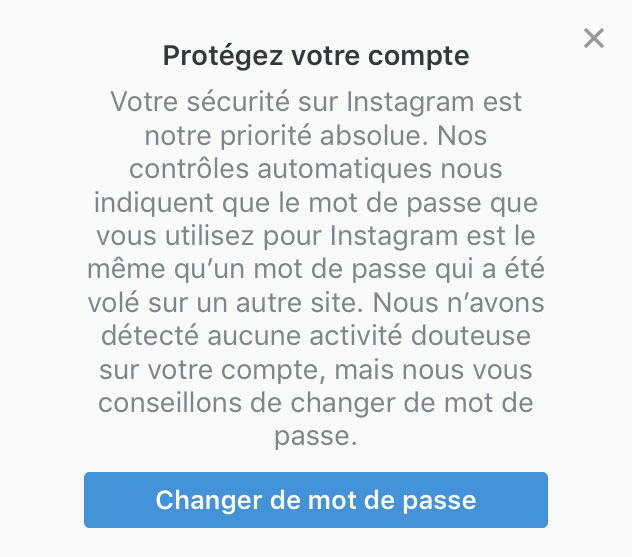 Quelle n'a pas été ma surprise en découvrant un message d'alerte sur mon compte.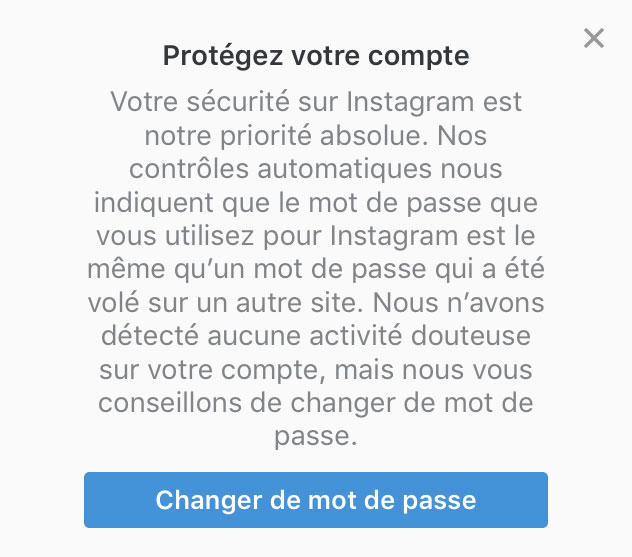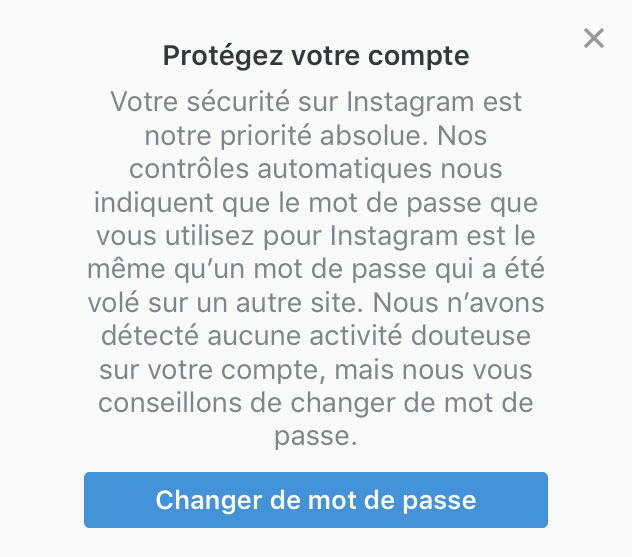 Mon mot de passe utilisé pour ce compte est le même qu'un mot de passe utilisé sur un autre site ? C'est vrai que depuis plusieurs années de nombreux sites se font hacker et des milliers de comptes utilisateurs circulent sur Internet. Instagram aurait-il accès à ces comptes ? Comment peut-il savoir que mon mot de passe crypté est utilisé par d'autres sites ?
Intrigué par ce postulat je cherche sur google et tombe sur le site haveibeenpwned.com. Have I been pwned ? Le site a eu la maligne idée de créer un moteur de recherche permettant de savoir si on apparait dans les bases de données piratées mis à disposition du grand public.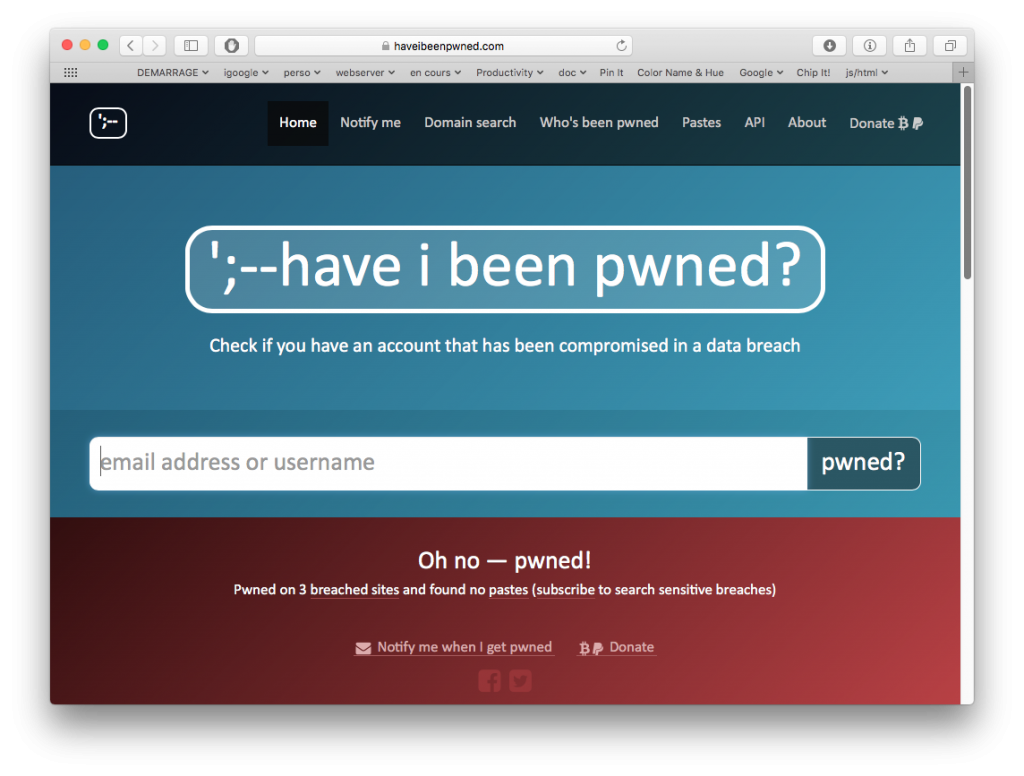 Fatidique verdict, il ne me reste plus qu'à changer tous mes mots de passe :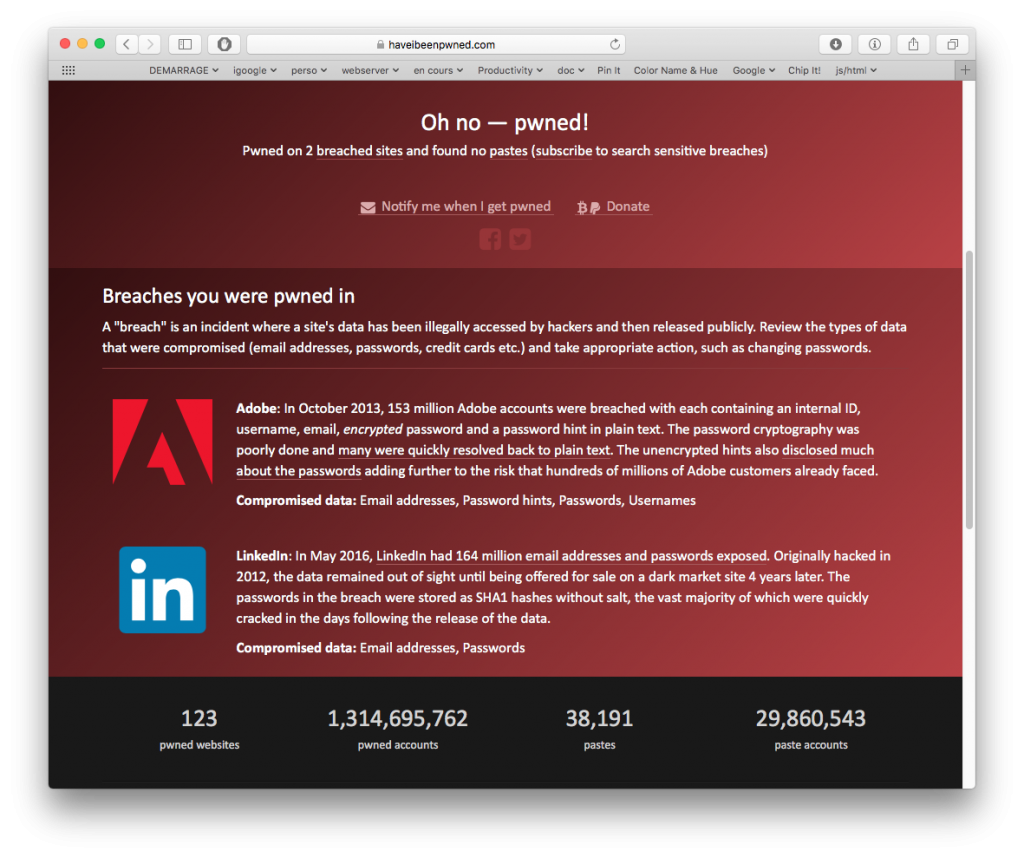 Je suis assez admiratif d'Instagram pour avoir pris le temps de créer un script pour détecter la sécurité de son compte, ce n'est pas absolument pas une fonctionnalité prioritaire pour ce genre d'appli mais plutôt une cerise sur le gâteau.
Autre générosité, Have I been pwned propose une api RESTful sur leur site https://haveibeenpwned.com/API/v2
Offrez donc une cerise aux applis de vos clients avec cette api.