To help web developers test versions of Internet Explorer more easily,  a suite of virtual machines from XP to Windows 10 are available to download on modern.IE.
Unfortunately while attempting to get the VM Windows 10 to run on vmware on osx I got this message:
Recovery Your PC/Device needs to be repaired.
The digital signature couldn't be verified.
File: \Windows\system32\winload.exe
Error code: 0xc0000428
Press Enter to try again. Press F8 for Startup Settings.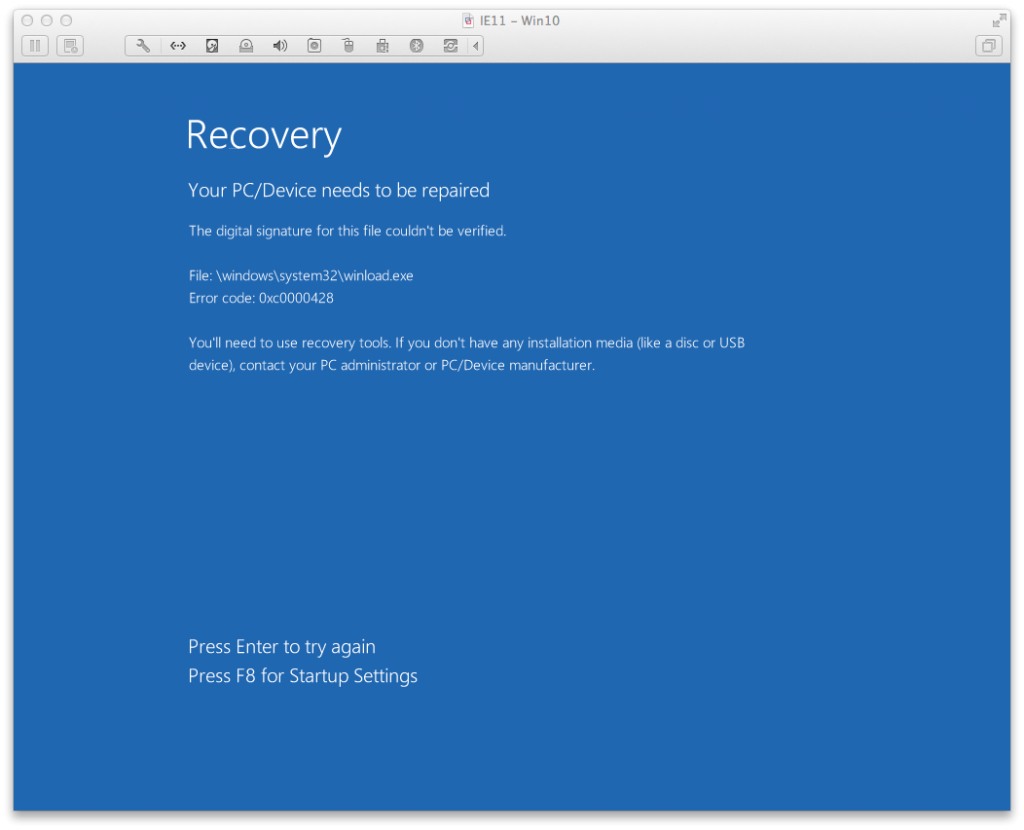 After spending hours trying to figure out why it doesn't work, here's what I've found on stack overflow (http://stackoverflow.com/questions/30130229/modernie-vm-windows-10-for-parallels-wont-run)
It has something to do with the trial period set to expire on the 15th of april 2015.
To make it work, set your computer's date to something before, run the VM, make sure to take a snapshot to be able to run it again. You can then set back your computer to the current date.
For some system you can even re-arm the trial, see below: