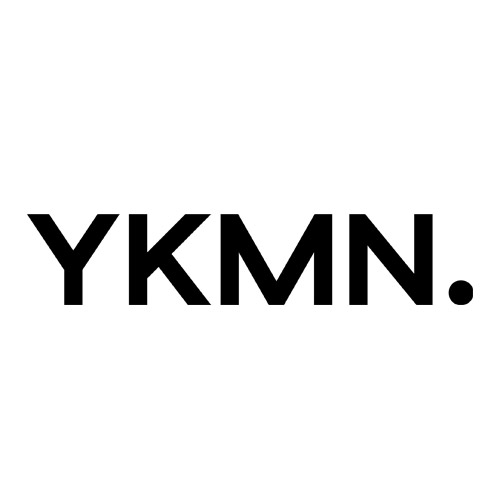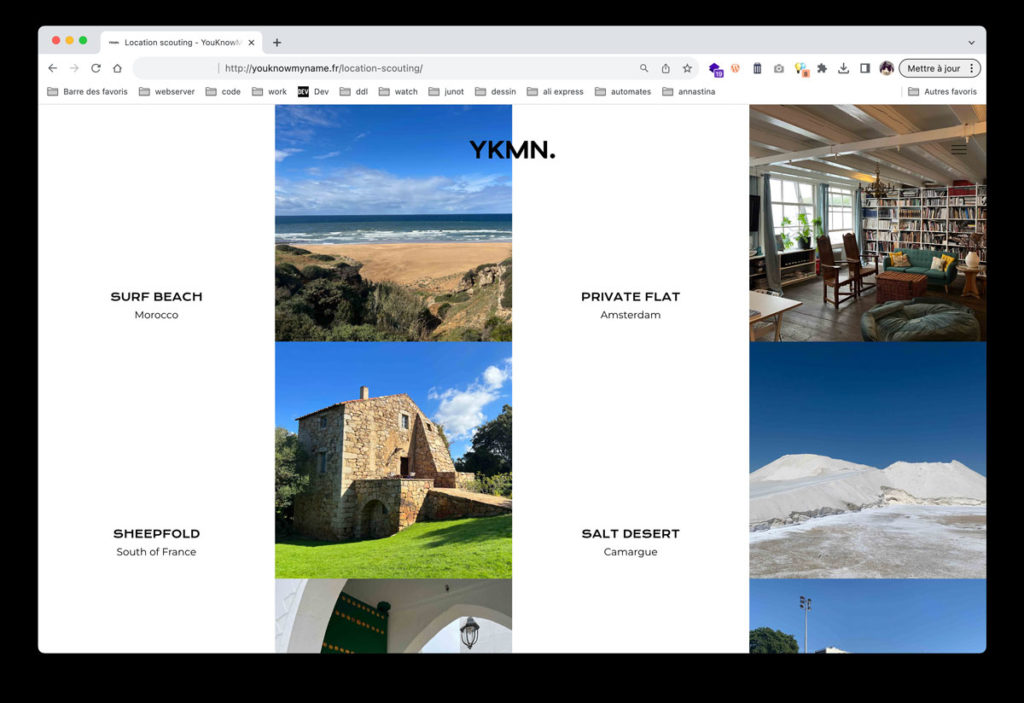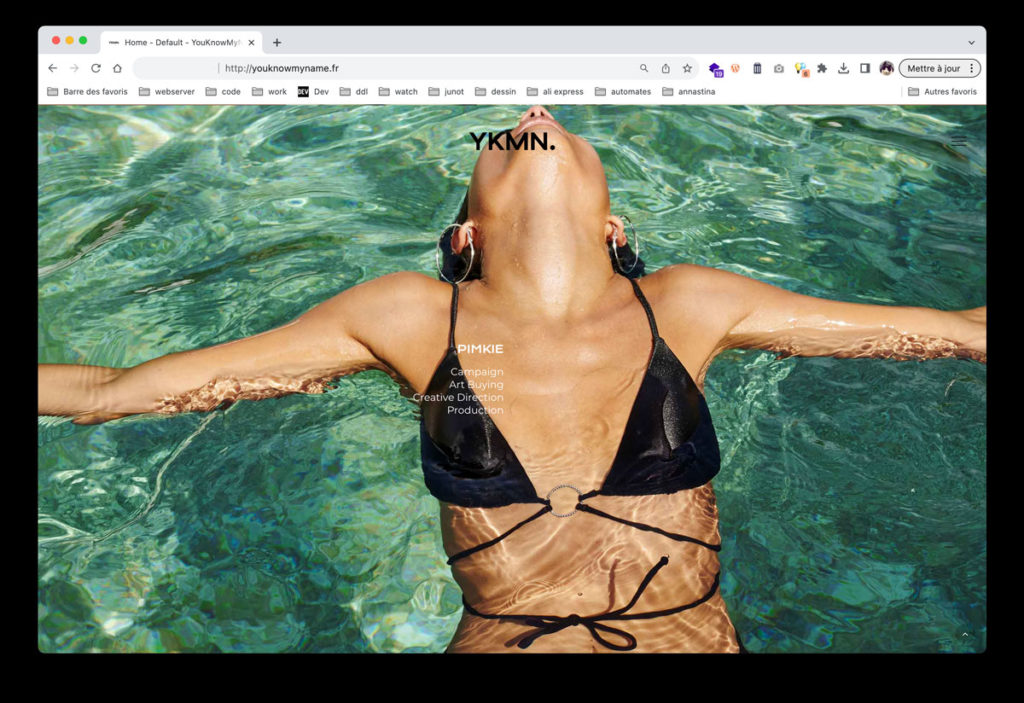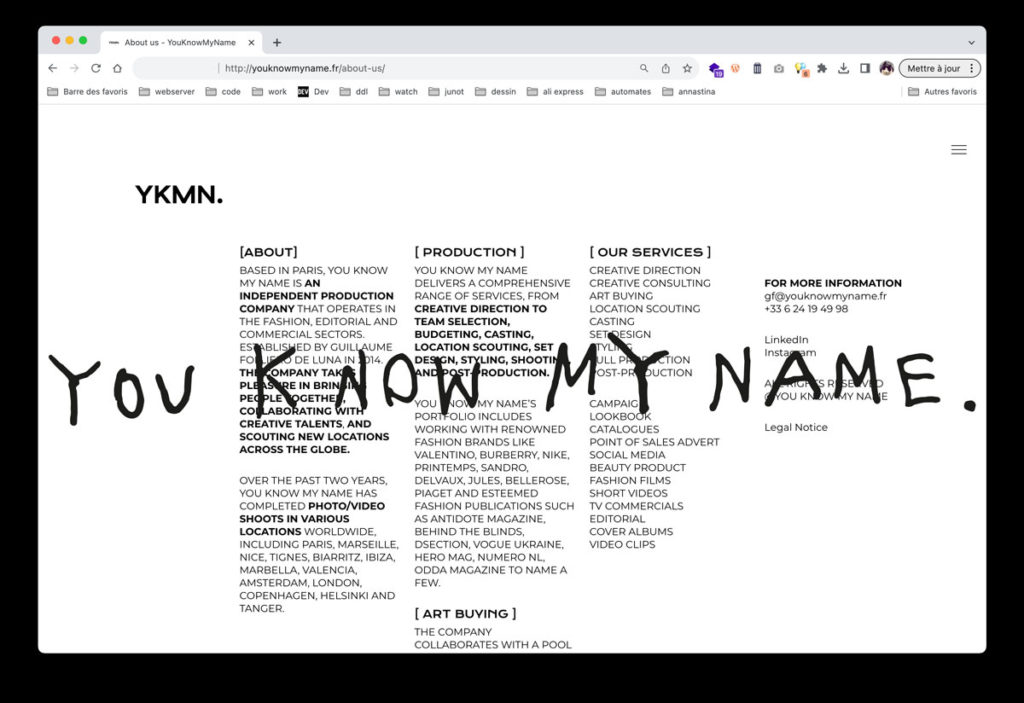 Based in paris, you know my name is an independent production company that operates in the fashion, editorial and commercial sectors. Established by guillaume folliero de luna in 2014. The company takes pleasure in bringing people together, collaborating with creative talents, and scouting new locations across the globe.
You know my name delivers a comprehensive range of services, from creative direction to team selection, budgeting, casting, location scouting, set design, styling, shooting, and post-production.
You know my name's portfolio includes working with renowned fashion brands like valentino, burberry, nike,
Printemps, sandro, delvaux, jules, bellerose, piaget and esteemed fashion publications such as antidote magazine, behind the blinds, dsection, vogue ukraine, hero mag, numero nl, odda magazine to name a few.
Client:
youknowmyname
Credits:
Graphisme
DeBonAir.com
, développement Fruit du dragon
url:
http://youknowmyname.fr